It's almost Christmas and here I will show you how you can create another lovely Christmas card with the Metallic and Inktense Paints from Derwent. I've grabbed my Inktense Paint Pan Set, Metallic Paint Pan Set and Lightfast Paper to create this cute and festive squirrel.
Like all my pieces, the best place to start is with an outline sketch of my chosen subject. After I have lightly sketched the squirrel with a graphite pencil, I began to add colour.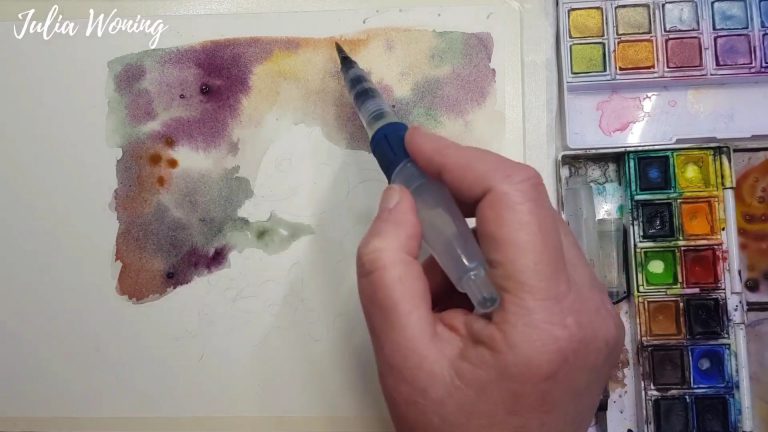 I start with the background. Here I used the wet on wet technique. First I made the background wet, then let the Inktense colours flow in the wet to create a beautiful atmosphere. Then you have to let it dry; a hair dryer will speed up the drying process.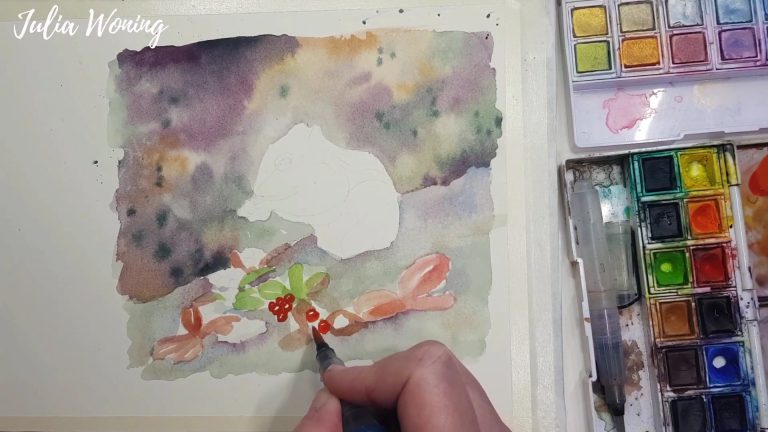 Then I worked on the foreground. I give the leaves and the berries the first layer, bringing some colour to this piece. Leave to dry and move on to the squirrel.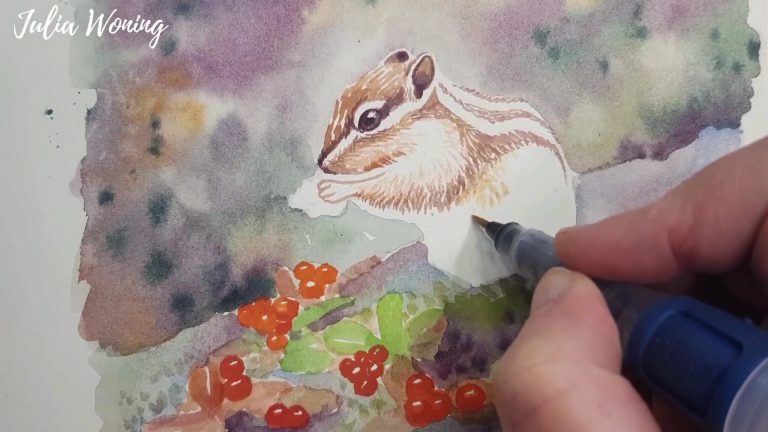 It's best to remember here is that a squirrel, like all things, aren't a single flat colour. The fur is full of depth, minor tonal changes and lot of hairs. This is one of the best things about the Inktense range, when one bottom layer dries, you can add colour on top – which gives you an opportunity to create unique colours.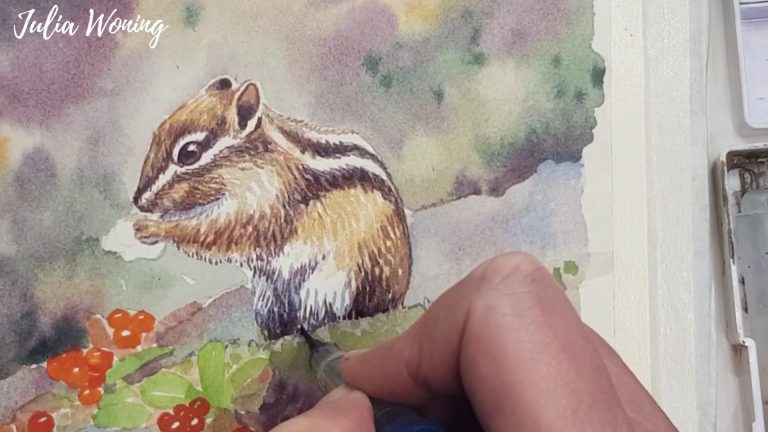 I build the squirrel layer by layer, starting with an ochre brown layer of hairs. Then some darker colours to give it some contrast and form. The light colour I use is a metallic gold to give the fur some extra shimmer and Christmas look. Be aware to leave some of the white of the paper untouched. Do not paint it all in and let it breathe as a watercolourist would do. For the squirrel I use the smallest waterbrush from Derwent Push Button Waterbrush Assorted Set.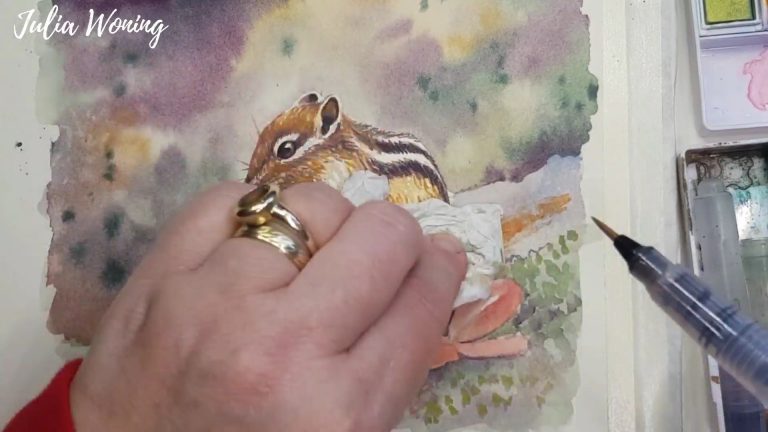 With tissue paper I pick up the excess of water. I build up layers of the squirrel fur to get the right tone and contrast between light and dark. The most dark colours I created by mixing blue and purple from Inktense Paint Pan Set #01 – nothing is just deep black.
Then add a second layer on the leaves and berries in front of the squirrel; to give more detail and contrast to the front of the painting. Lastly I gave the squirrel some final dark tones for more contrast and some whiskers.
And here is the final result!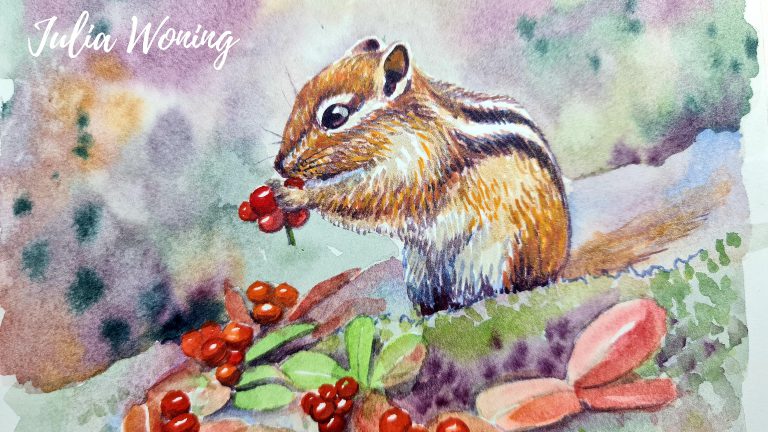 Good luck with practising with the Derwent Inktense Paint Pan Set and Metallic Paint Pan Set and enjoy creating – there's always time to add a bit of colour to your life! Merry Christmas.
Thanks to Julia Woning for creating this fantastic piece! You can discover her work on her website, Facebook, Instagram or YouTube.
Inspired by Julia's work? You can grab your own Inktense Paint Pan Set here or Metallic Paint Pan Set here.
Interested in the NEW Derwent Push Button Waterbrushes Julia is using, shop for them here.