Painting a natural form with sparkle and sheen.
What you will need:
Graphic Pencil for sketching
Paper towel
This money plant has been sat in my studio for a year and no matter how much I have neglected the poor thing, it has survived. The leaves have such beautiful shapes, so I thought I would draw my plant and create individual areas of metallic sparkling colour and shining effects.
The Derwent Metallic Paint Pans all behave differently to each other and each little pan has its own unique qualities. By painting each leaf separately, it was possible to explore this concept even more and push their individual characteristics in each leaf area. Golds and pinks, blues and silvers, all behaved very much differently when you combined them. By painting each leaf separately it also enabled me to create the lovely crisp edge of each leaf and stopped them bleeding into each other and losing their unique individual colourations.
Highlights could be lifted out by using a damp waterbrush and sweeping it across the wet painted leaf, lifting out swathes of colour on the bristles of the brush which can then be simply wiped clean on a paper towel. Every leaf for the top part of the plant was created with a highlight in this way and with lighter values of colour using washes of metallic paint.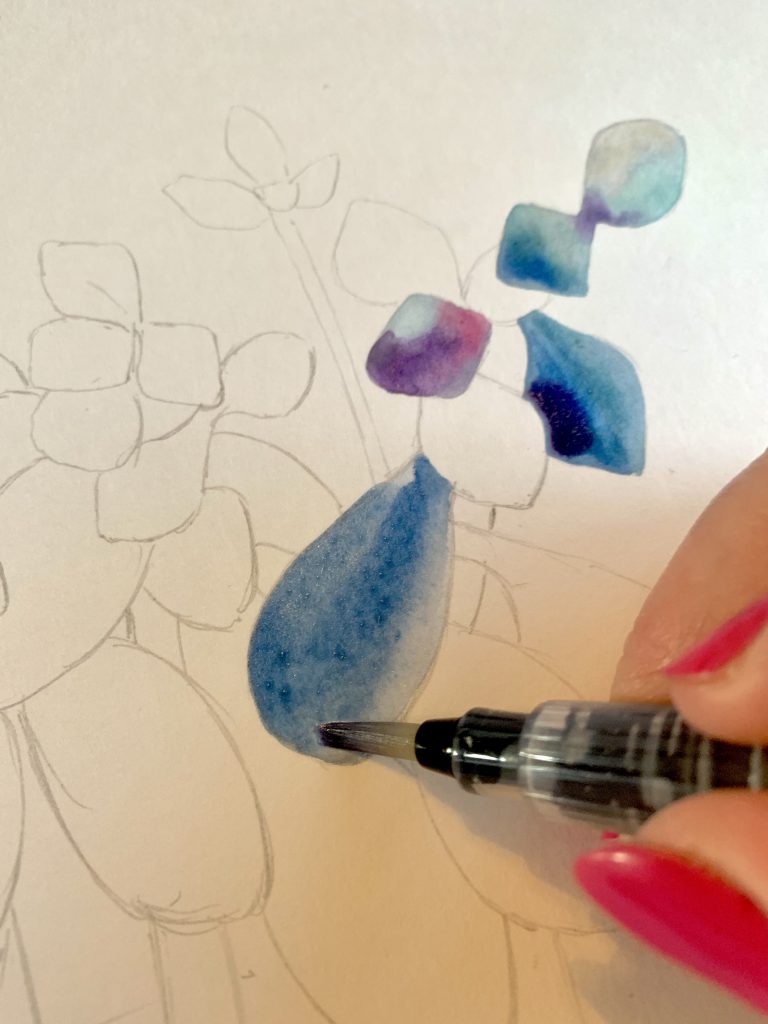 Metallic paint shimmers in diluted washes especially on white paper. Shadows and variegation could then be added by dropping a small amount of complimentary colour into the leaves, which spreads out into the wet area on the paper. You can let this spread naturally or can be smoothed and blended beautifully with the waterbrush.
Once the upper leaves were dry, the leaves in shadow could be added using the deeper purples and vivid blues to create deep dark shadows. Blend into silver and ice blue to create highlights. Golds were added to points to create shimmering focal points on the leaves.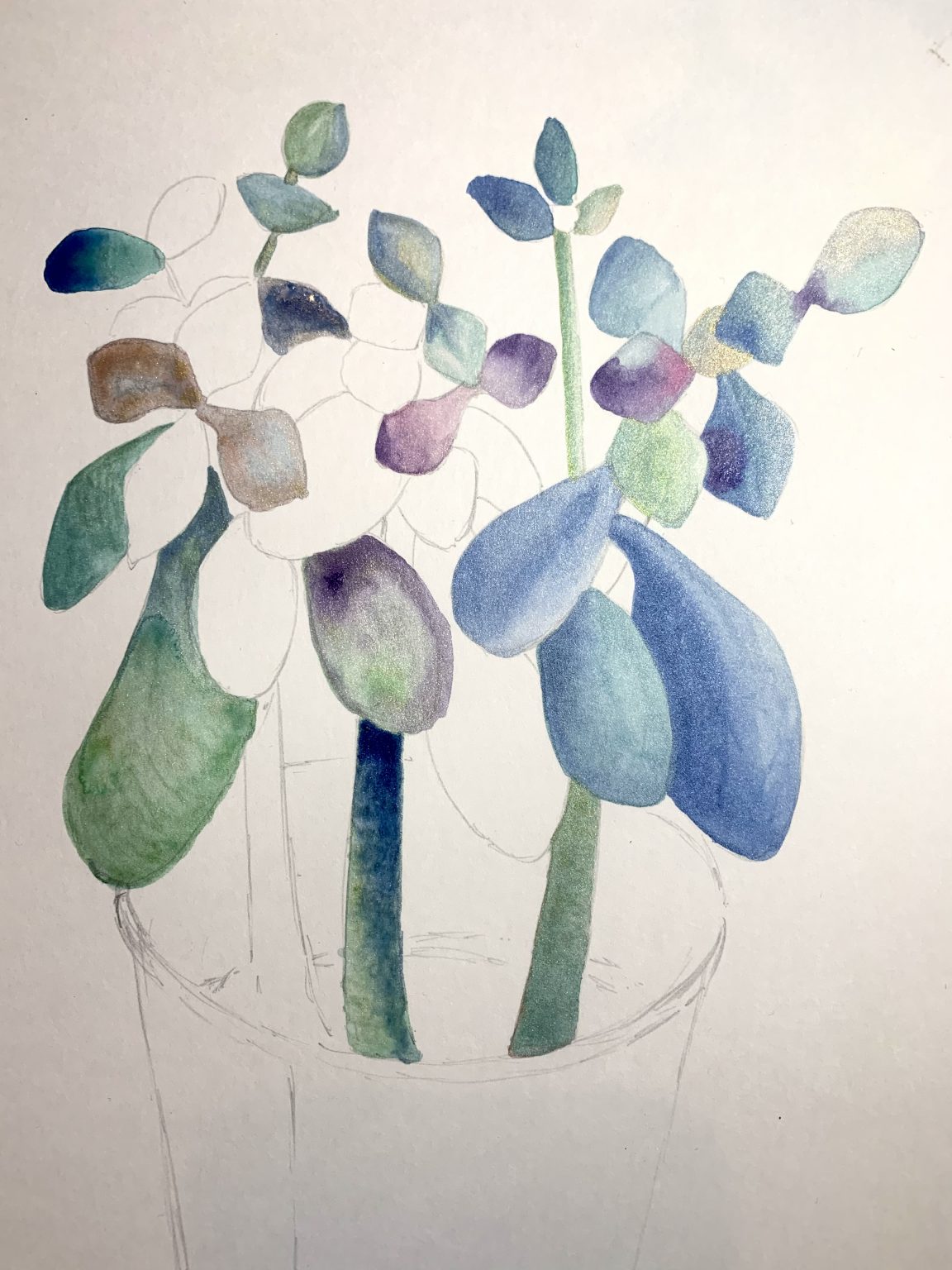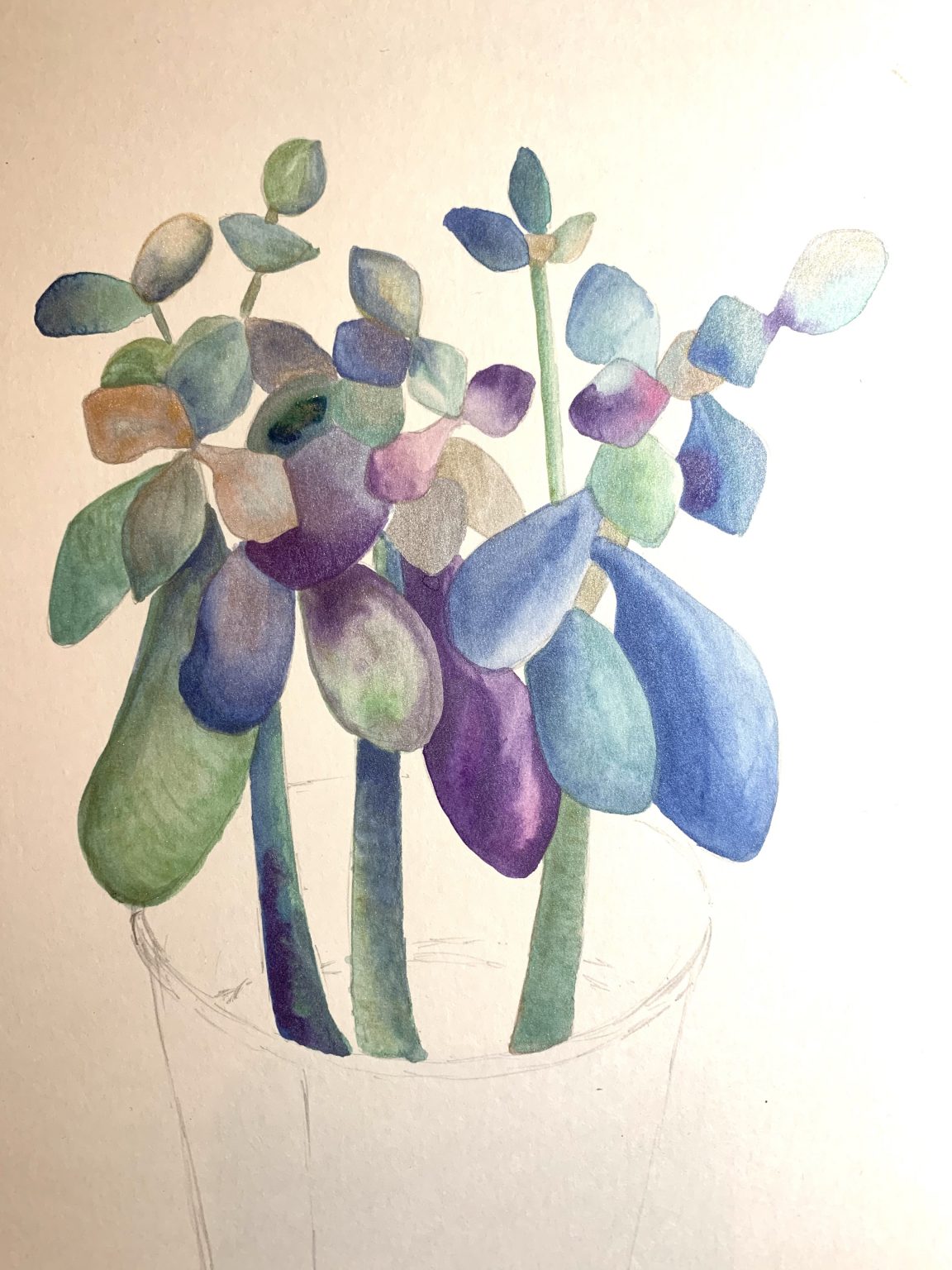 I covered the area of the tin plant pot with water, then a wash of silver and then darkened with darker silvers to create curves and shadows on the outer edges and lower rim. The upper edge was added very last to ensure the edges remained crisp and did not go 'woolly' or blurred. Textures could be added on the plant stems and the soil for final details.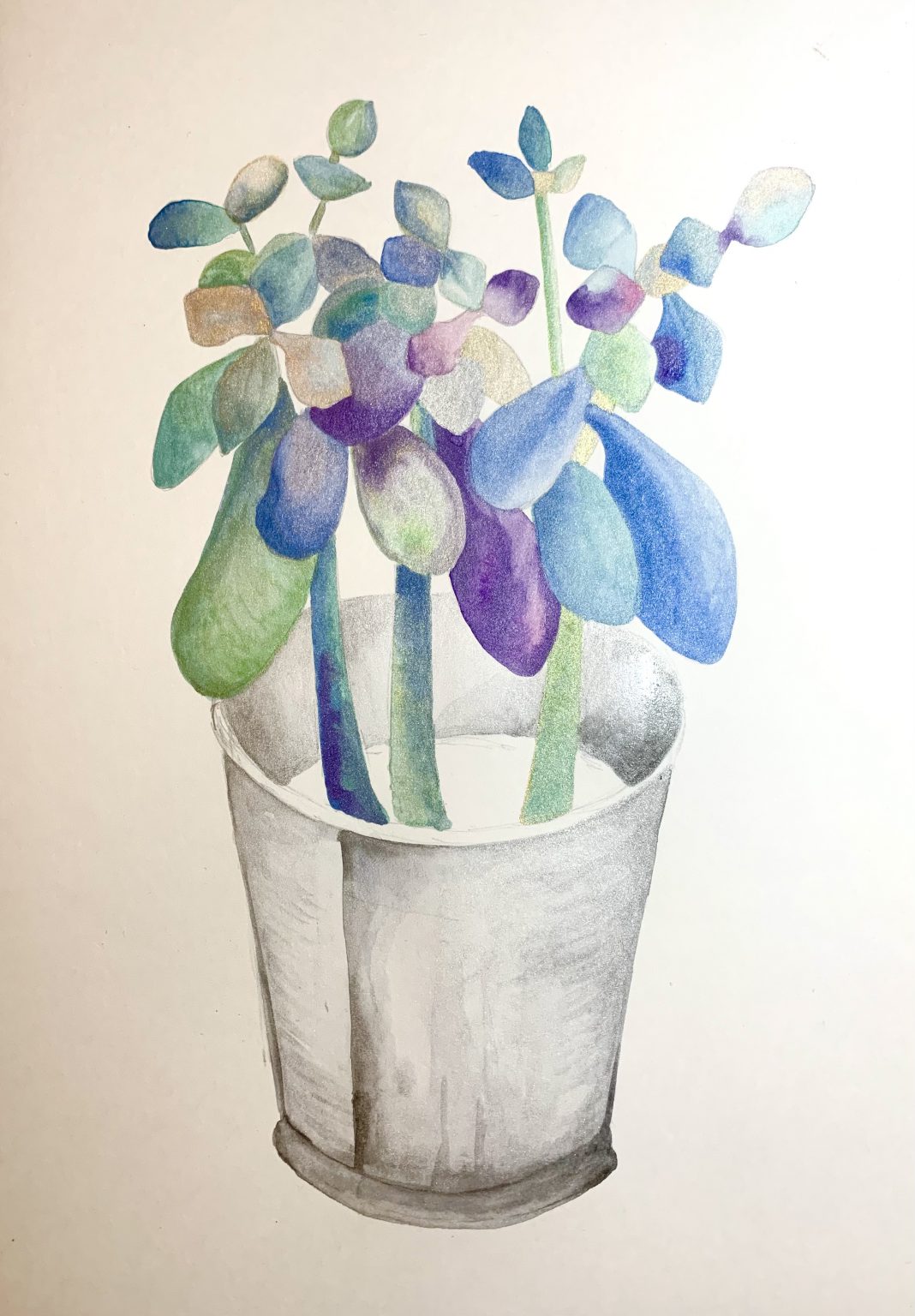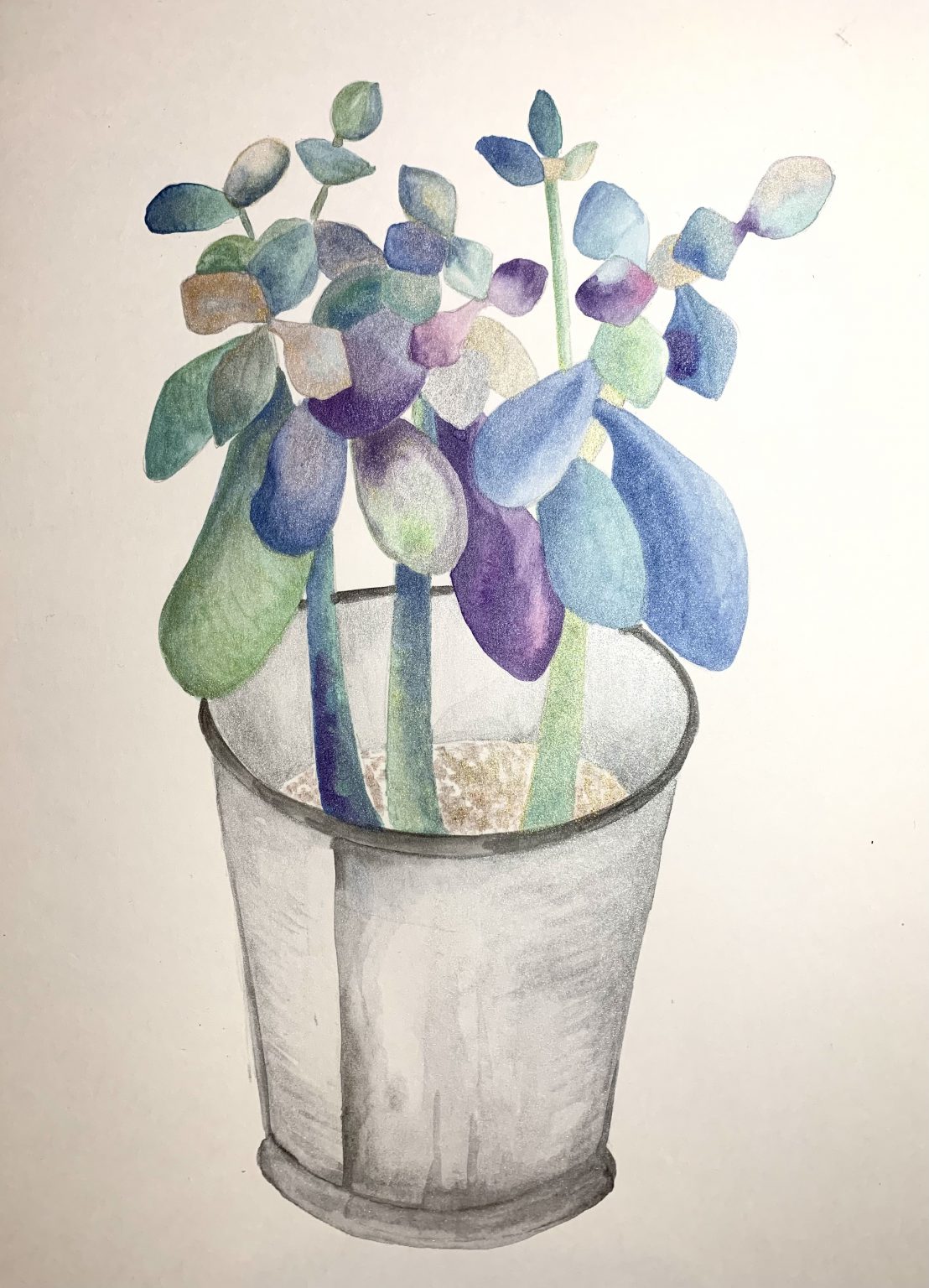 The metallic paints on black paper shine rather than shimmer with an opaque laydown across most colours. What is different about the Derwent Metallic Paint on black paper, is that they still show in different colours rather than just showing as shiny metallic.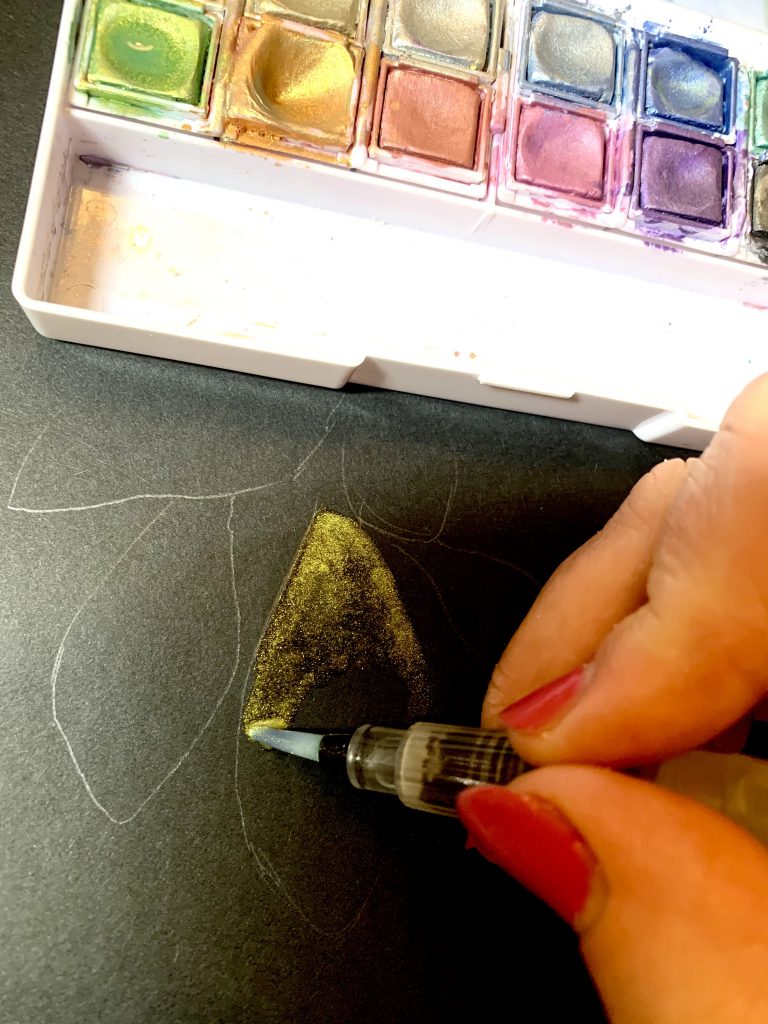 The Derwent Metallic Paint are very unique that they mix to create new metallic colours which is very unusual. Out of a palette of 12 colours you can create so many more shades of sparkling colours on white or shining on black. They really are truly unique.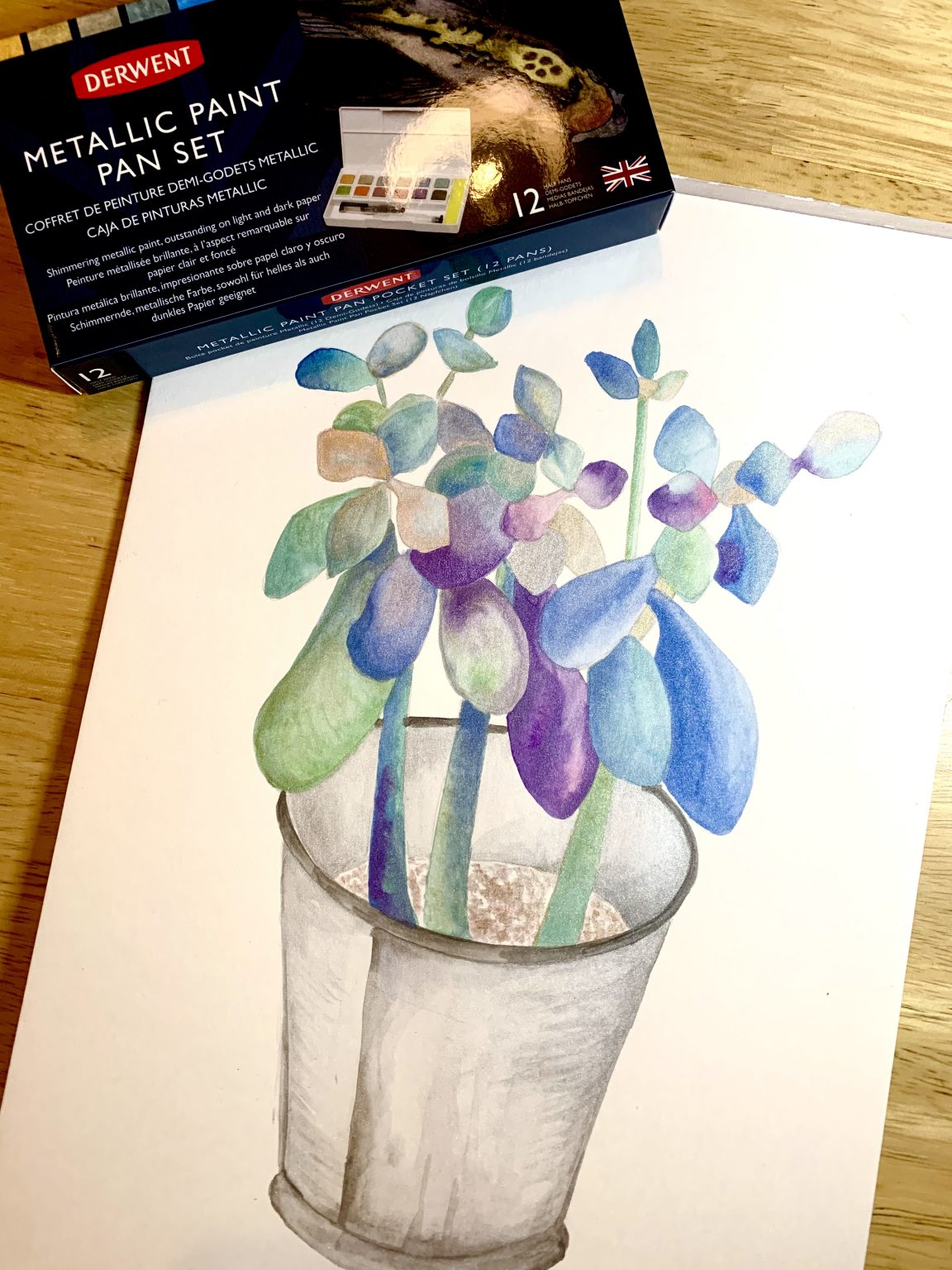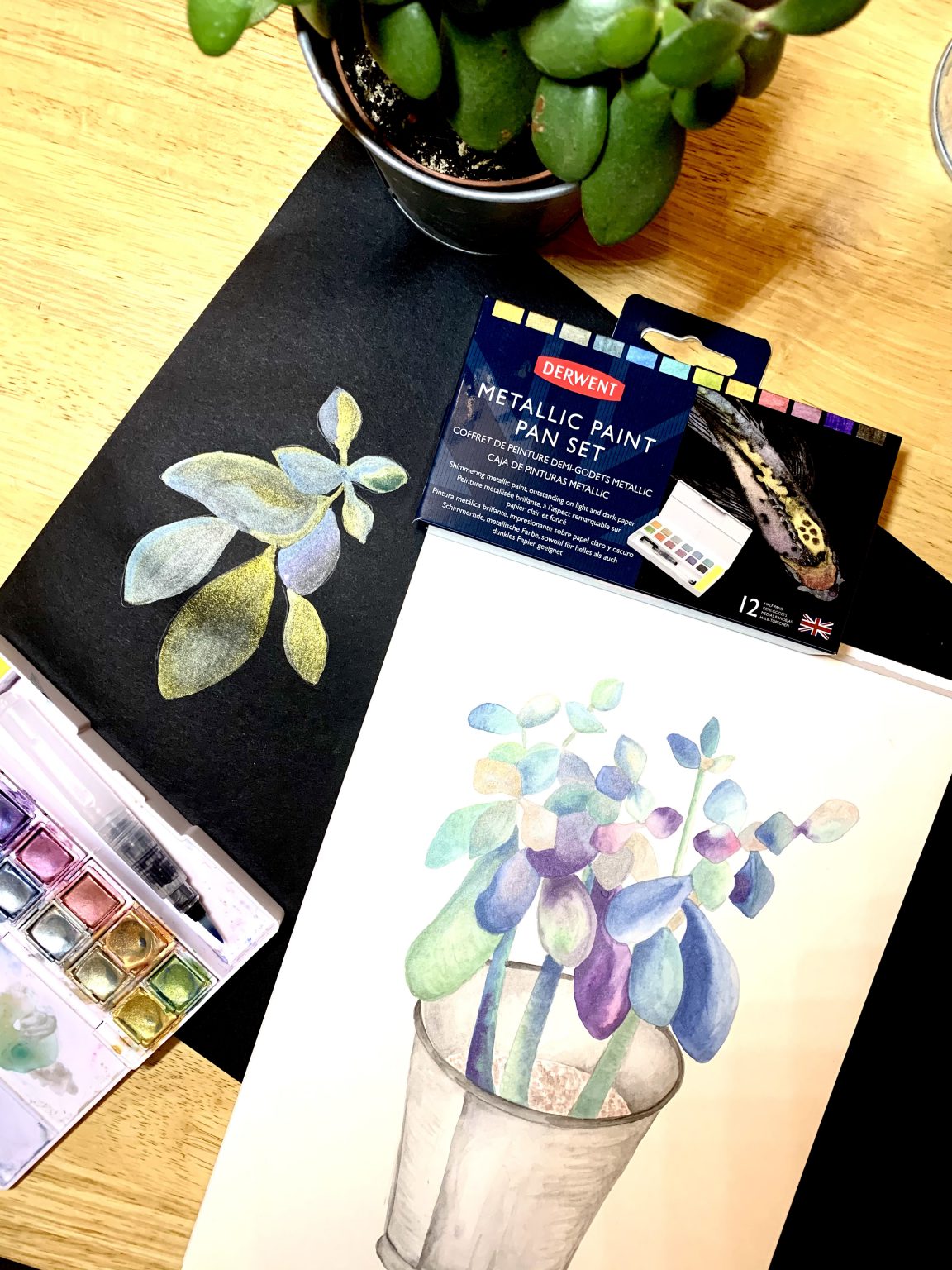 Thank you to Judith Selcuk for providing this blog.
Find out more about Judith visit her website or social media below: