What you will need:
Derwent Drawing Pencil in White
Black Paper
Like all of my pieces, the best place to start is with a sketch of my chosen subject. For today I have chosen a lion's head. After I have lightly sketched the lion on the black paper, I then start with the lightest value around the eye. To get a sense of how white the lightest white is. Then I create fur on the nose, always checking the reference photo for how the contrast between white and black is.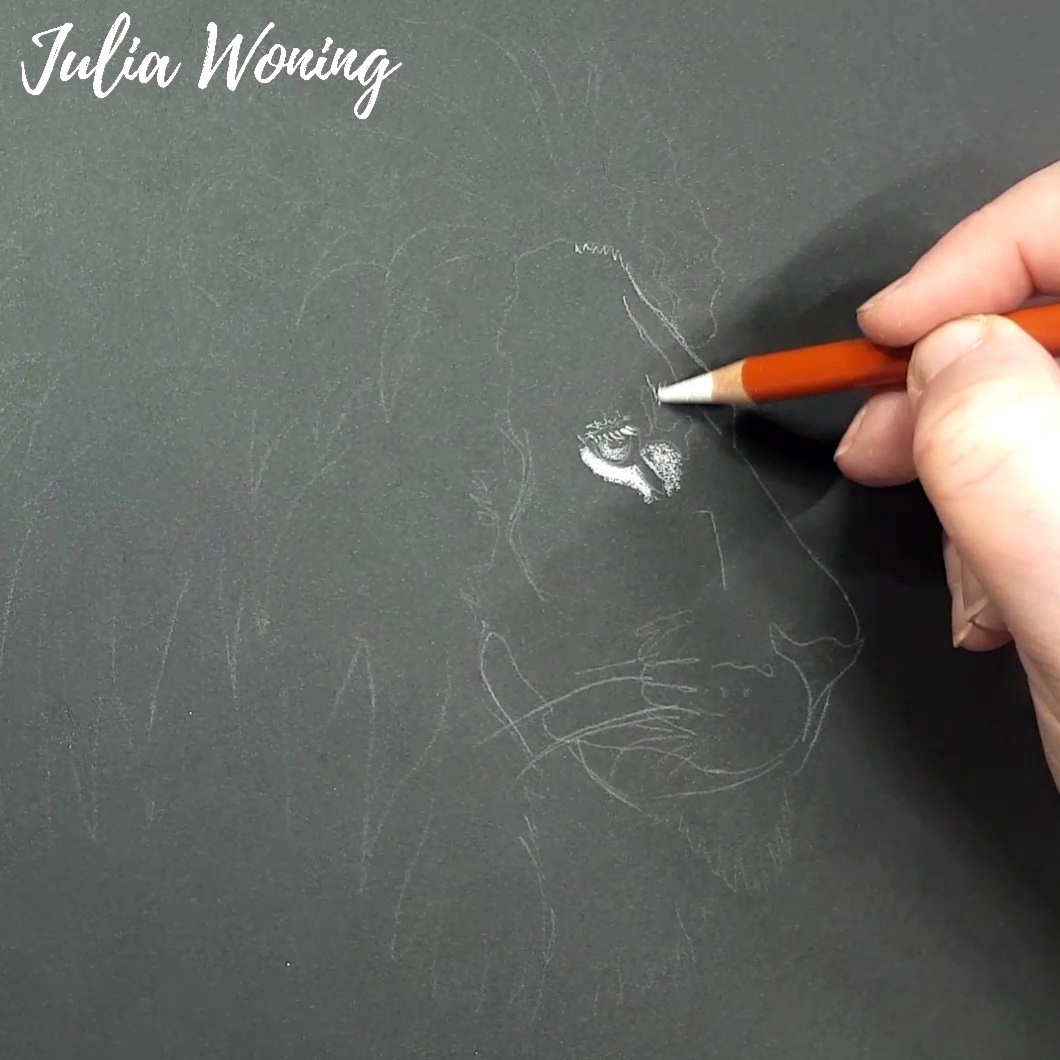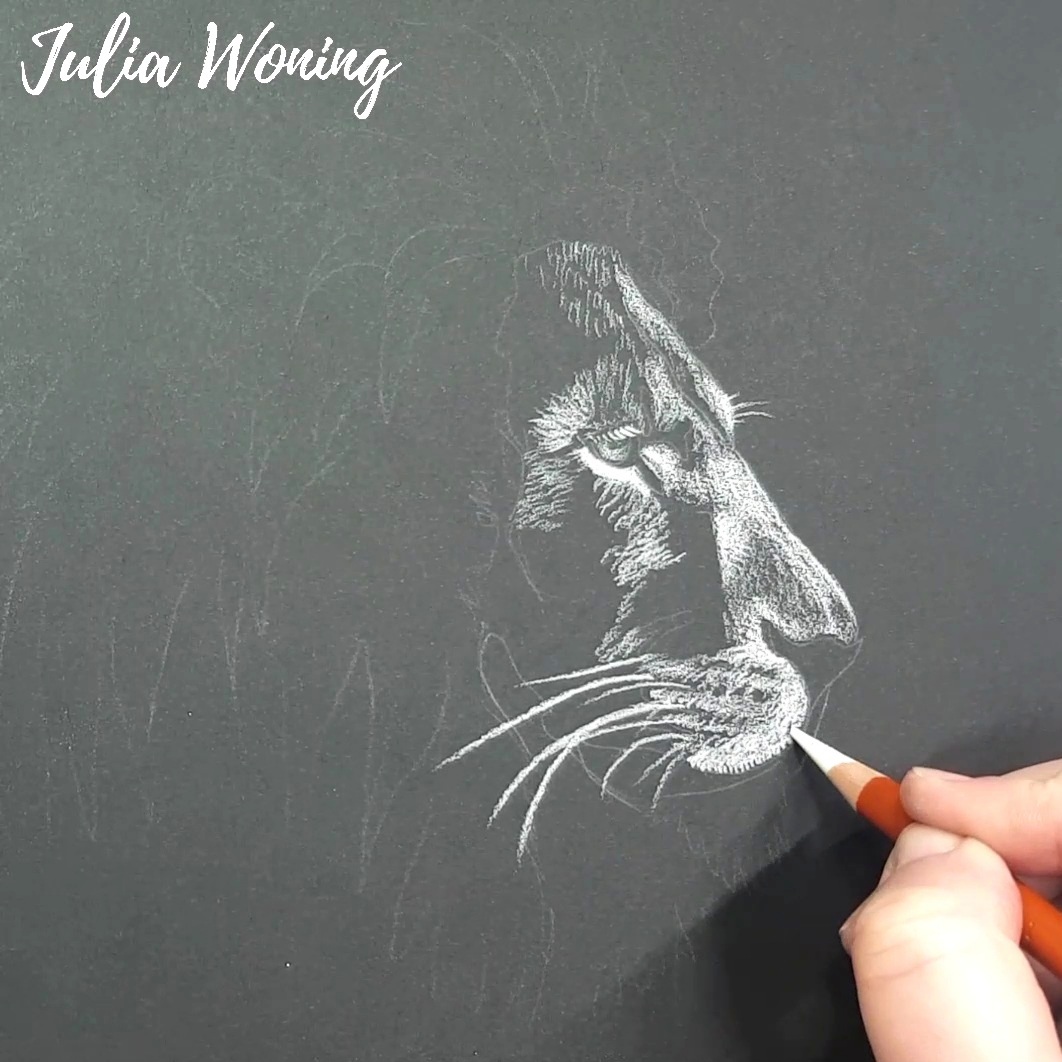 I am using the Derwent Drawing Pencil in White, which is a soft wax pencil. As it is soft, you will need to sharpen it often and well. I use the Derwent Super Point Mini Manual Sharpener because it gives you an extra sharp point.
With this type of project, where you are only using one tone of pencil, you will see that the paper you choose to use will work with you. The white pencil doesn't just do the work of creating shape and highlights, the paper will create shadows, depth and atmosphere.
Then I will create the long mane of the lion. Be aware of the sharp point of the pencil and regularly sharpen it. Then for some final touches, go in an add some extra white on the areas that need to be the brightest and whitest. It is best to add layers rather than adding too much pressure.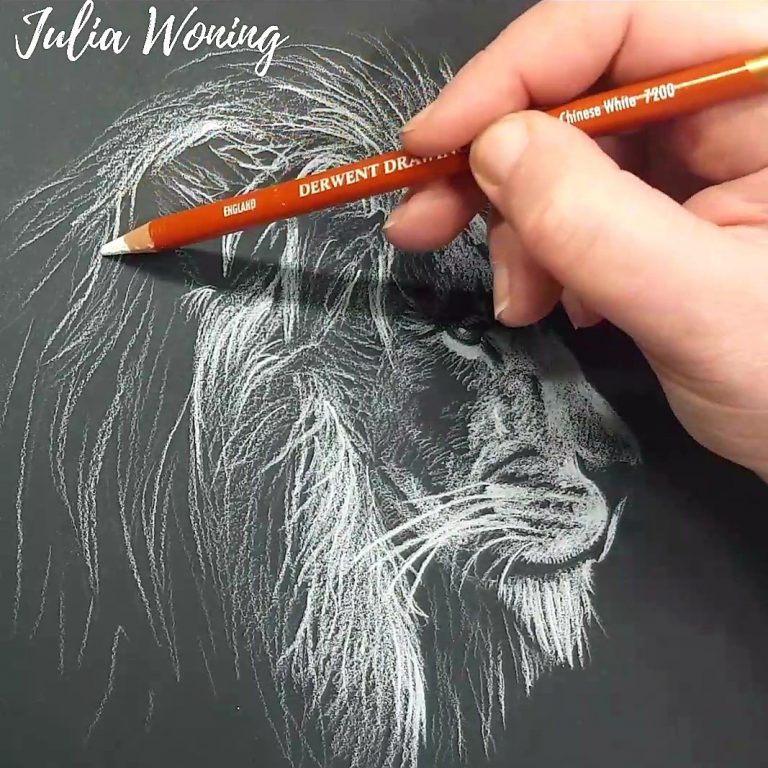 Here is the final result.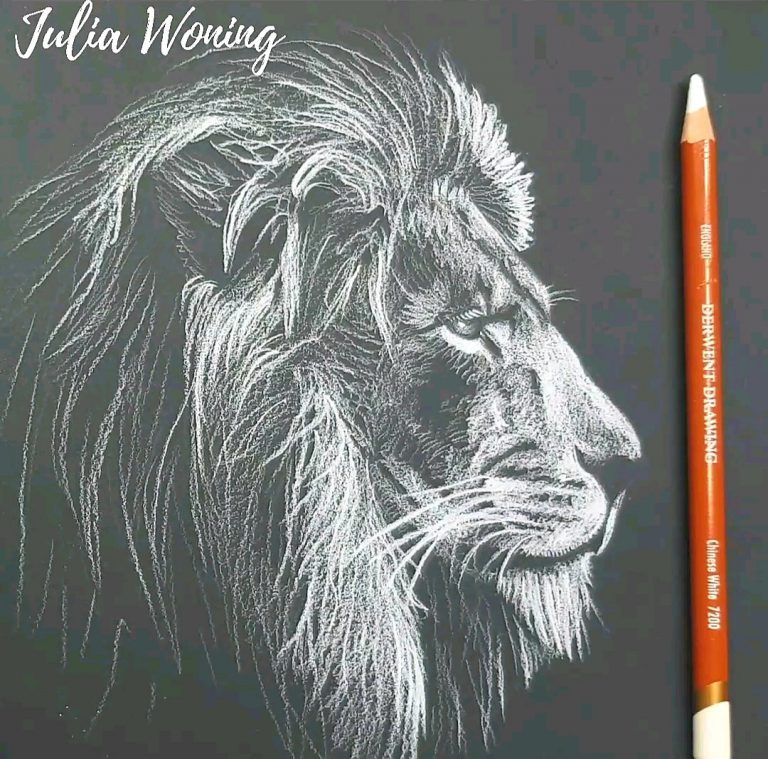 Good luck practising with the Derwent Drawing Pencils. There are 24 beautiful colours to choose from and they will not disappoint you. Enjoy creating – there's always time to add a bit of colour to your life!
Thanks to Julia Woning for creating this fantastic piece and video for us! You can discover her work on her website, Facebook, Instagram or YouTube.