The Shade and Tone Mixed Media Set is another wonderful product from Derwent. The colours are a mix of Inktense, Graphitint, Pastel Shades and Tinted Charcoal paint, complete with 3 pencils in Derwent Onyx, Derwent Drawing Terracotta and Derwent Graphic 'B' – so a good choice to work with.  As a Botanical Artist, I am very keen to work with plants, particularly when they have gone over and changed into their dried autumn and winter colours.  One such plant is the Sunflower; the seedheads change from greens and yellows to beautiful browns, reds, and golds. I had my choice of subject to use the Shade and Tone Mixed Media Set with. The most interesting part of the Sunflower is the back as there are lots of interesting, twisty, dried petals and a good view of the hairy stem.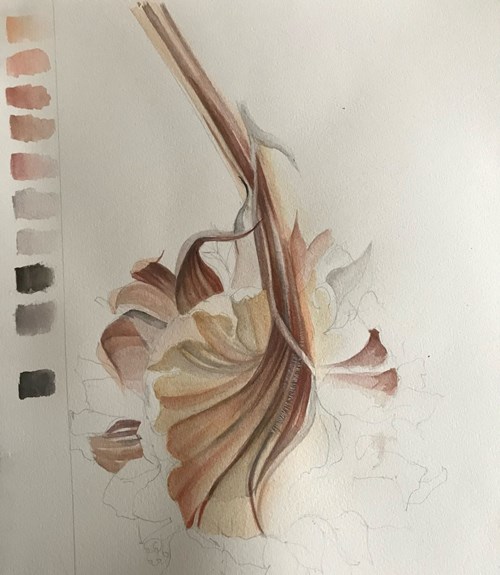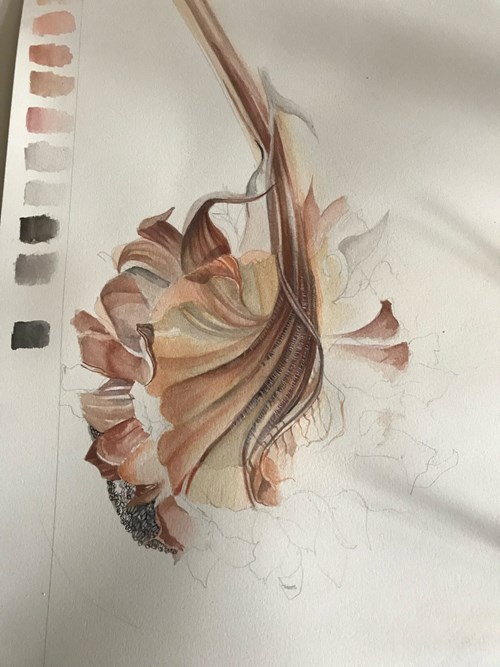 I started my Sunflower with a light line drawing and a gentle wash of colour. To the left of my image, I did samples of all the paints and pencils in my Shade and Tone set.
Mixing the Mars Orange (Inktense), Sanguine (Inktense) and Venetian Red (Inktense) together, I darkened the underneath of the turning petals.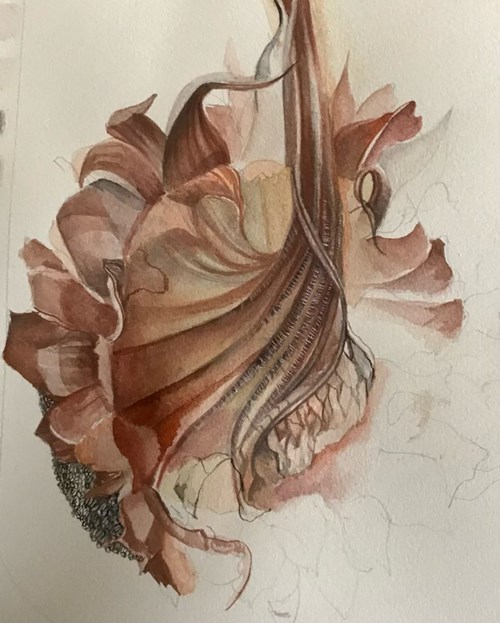 I then turned my attention to the stem.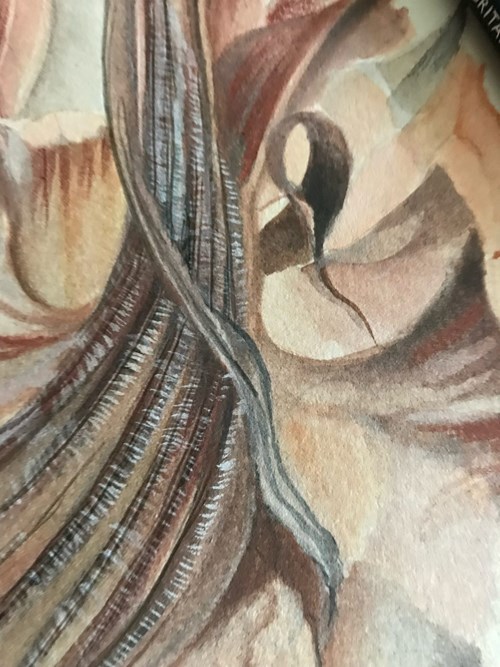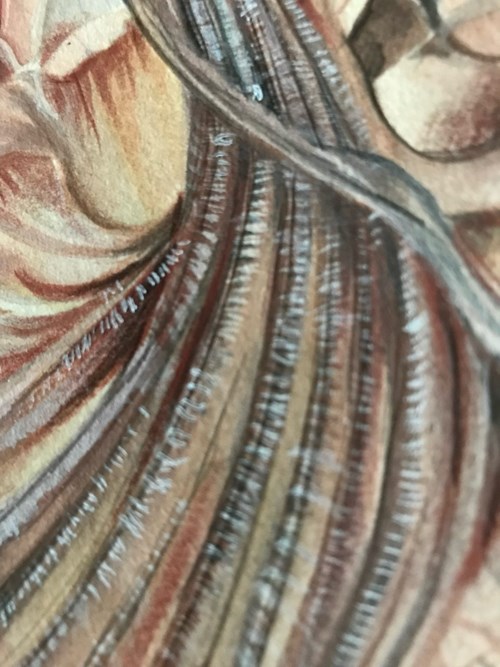 After applying a light wash of Mars Orange, I used the Tinted Charcoal paints in Burnt Earth and Burnt Embers, which are lovely light and transparent, to darken the ridges on the stem.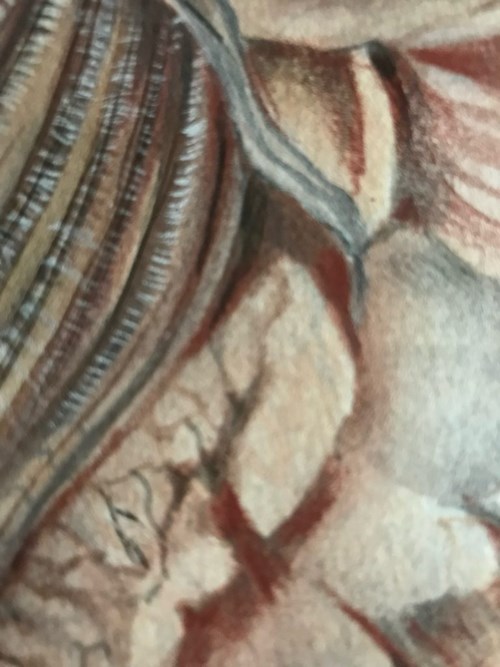 Once dried, I used the Antique White (Inktense) to create the hairs on the stem. You will need a fine brush for this. To darken even further, I used Sepia Red (Inktense) and Autumn Brown (Graphitint). Some of the seeds protrude from the seedhead; for these I have used Graphite Grey (Graphitint) and Storm Grey (Pastel Shades) – great colours for the seeds!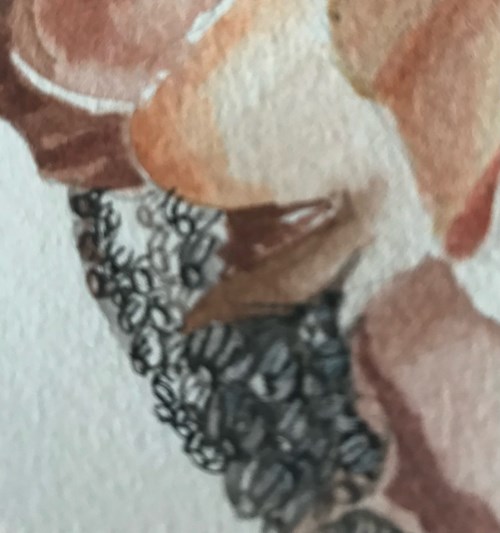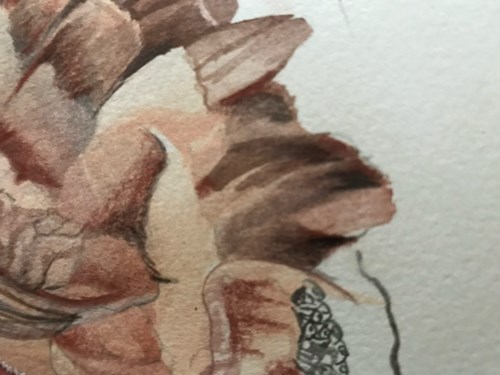 So, as you can see, a good selection of colours have been used to depict my Sunflower seedhead.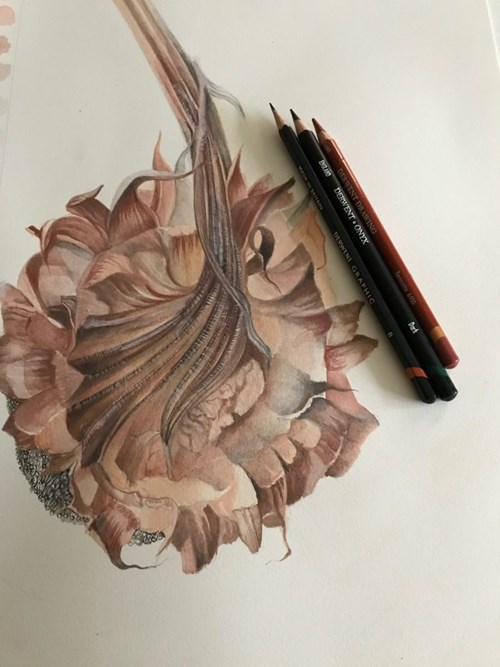 For finishing off, I used the pencils which come with this useful set.
The Terracotta Drawing Pencil was used to intensify colour around certain darker parts of my Sunflower seedhead, as shown.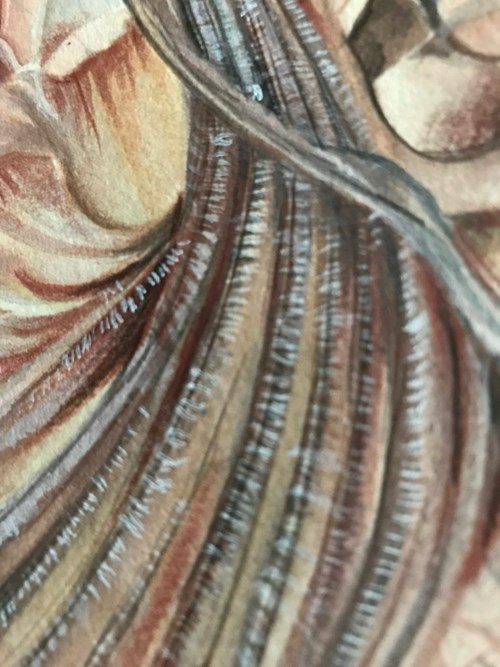 The pencils were also useful in making the relevant marks on the stem to really darken the ridges, whilst also crisping up the edges of the painting. The Graphic Pencil was also used to add shadow to areas where the dried petals had created shadows.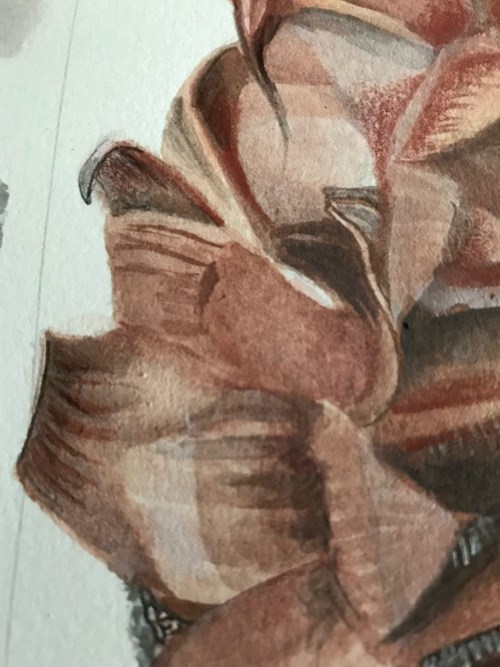 I loved using this product, it was wonderful to have the mix of Derwent products all in one case. It also gives you an opportunity to use the different products together. They all work so well with each other. I enjoyed experimenting with the different tones of Inktense, Graphitint and Tinted Charcoal paints,  to create lovely subtle shades to be used alongside the colours in this set. Highly recommended! Another great Derwent product!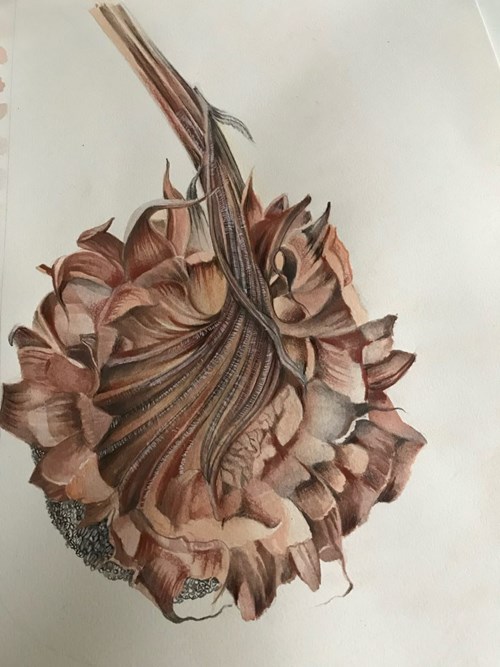 Thank you to Jill Winch for providing us with this blog. Discover more of Jill's work on her website or Facebook.
You can purchase your own Shade and Tone Mixed Media Set here.