For this project, you will need:
A graphic pencils
A number 6 round brush
A pot of clean water
Step 1. Start by drawing an oval, in which ever orientation and angle you like. Remember that this is the starting point for your daisy, so which ever angle you draw your cylinder will alter your laydown.
Continue by adding a thin layer of yellow to the centre of the daisy as a base layer with the Sun Yellow Inktense Pencil and the Sun Yellow Inktense Block, before layering it with your wet paint brush.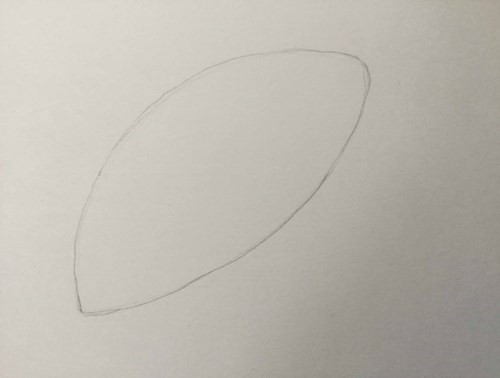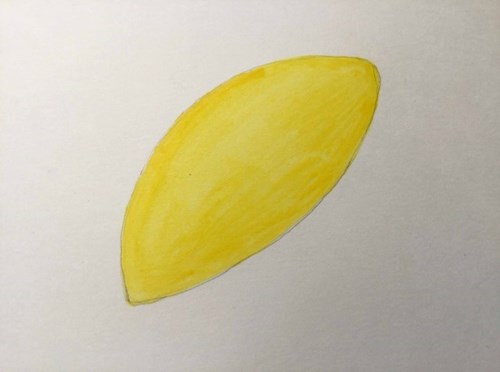 Step 2. While the paint is still wet take each colour in turn, using the tip of a number 6 round brush on the end of each pencils. Touch the wet Inktense formula to the paper allowing each colour to slightly bleed into each other. Ensuring that the sun yellow is still visible in places, creating an irregular pattern of spots or patches, similar to how a budded stamen would look!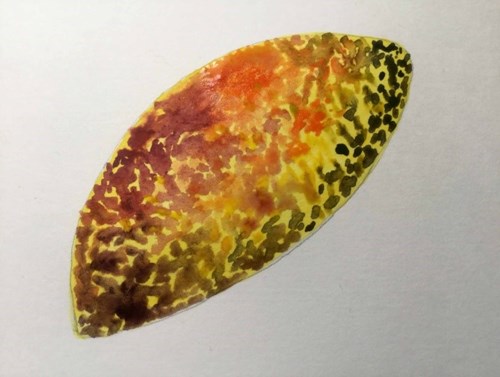 Step 3. While the paint is drying, lightly draw in the shapes of the petals. Make sure that these aren't uniform as no two petals are the same!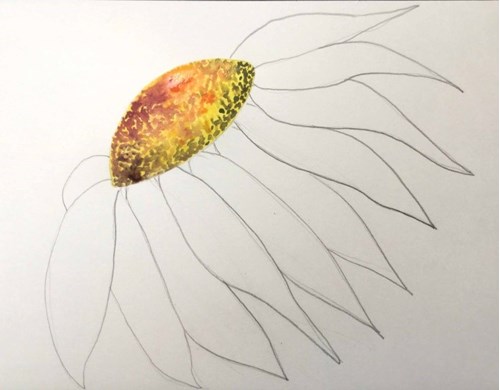 Step 4. Once the paint has dried, begin using the Inktense pencils. Dip the tip of the pencil in water and dot over the corresponding patches to form a rich, more intense colour creating depth and texture to the centre of the flower.
Step 5. Using clean water, wet each petal in turn, then with the very tip of the brush drag some of the colour from the edge of the flower centre allowing it to bleed down into the petal. This will add some texture and show the delicate nature of each petal.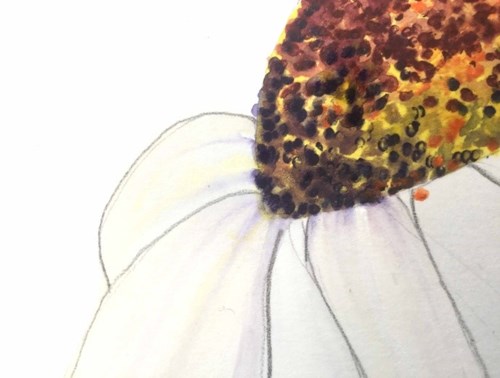 Step 6. The final stage is to go back into the centre of the daisy with the pencils ensuring to go over the areas at the edge where you have dragged colour from. Add a stalk using wet on wet methods.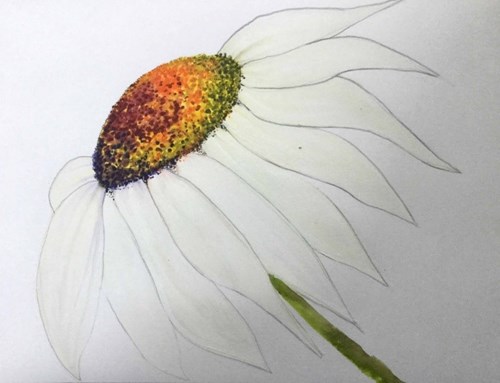 I have used this basic method on different mediums for example wood, fabric and canvas.
Below are some examples of this.