I love my watercolours and especially Inktense. Today I want to capture this dreamy portrait. But first I want to capture the blurry leaves. After sketching out the portrait, with lots of water, I create the blur glow of the leaves. Then when the layer is dry, I place several layers on top so you create the leaves.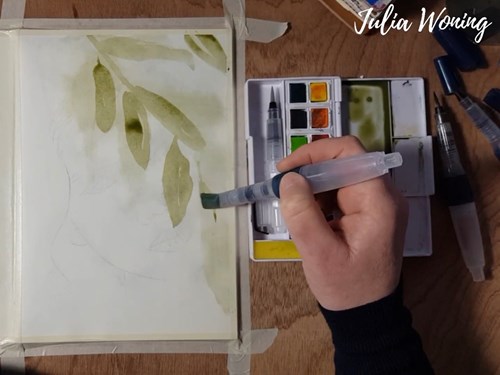 Then I mix the skin colour. The ochre and some red are the basis of the skin tone. I'm using the flat brush from the Push Button Waterbrushes from Derwent to activate the paints and mix them together, then paint on the paper.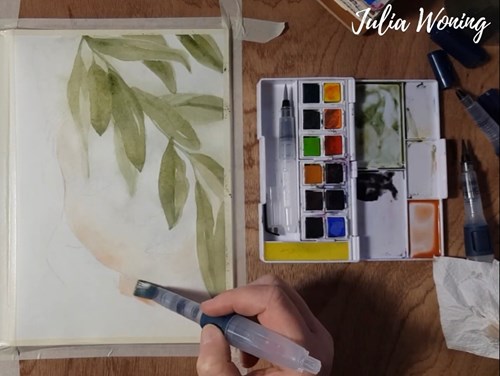 To create the eyes, I switch to the smaller waterbrush and give contrast to the eyes. For the hair, I build up in many layers of light watercolour to darker watercolour. Always mix your colours then use a colour directly from the set. Because you create more interesting tones when you mix colours.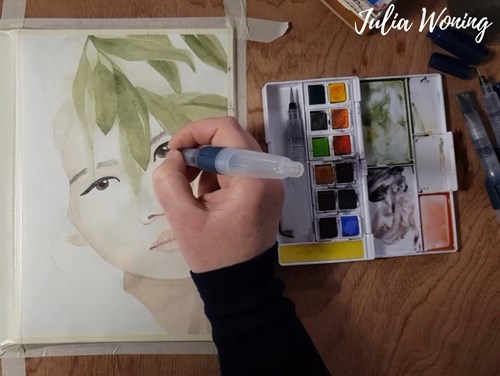 Then I give colour to the lips. Be careful to not create too much redness – let it be natural.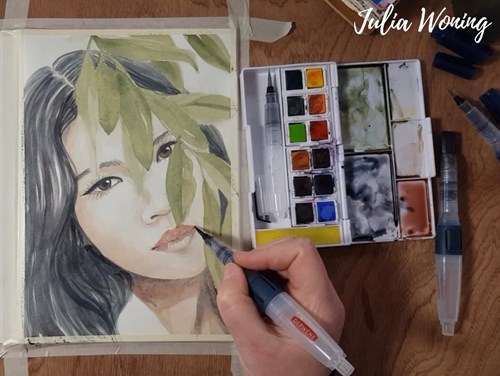 Here is the final result.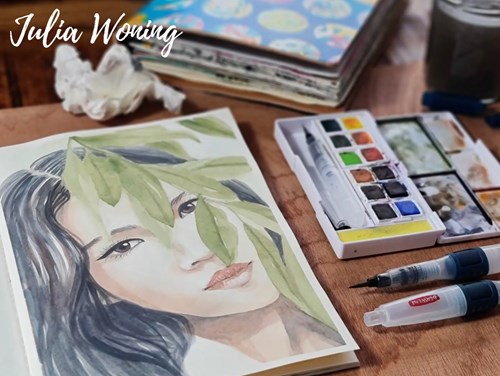 Watch the video here.
Good luck with practising with the Derwent Inktense Paint Pan Sets and enjoy creating – there's always time to add a bit of colour to your life!
Thanks to Julia Woning for creating this fantastic piece and video for us! You can discover her work on her website, Facebook, Instagram or YouTube.