It's almost Christmas and here I will show you how you can create a lovely homemade Christmas card with the Metallic range from Derwent.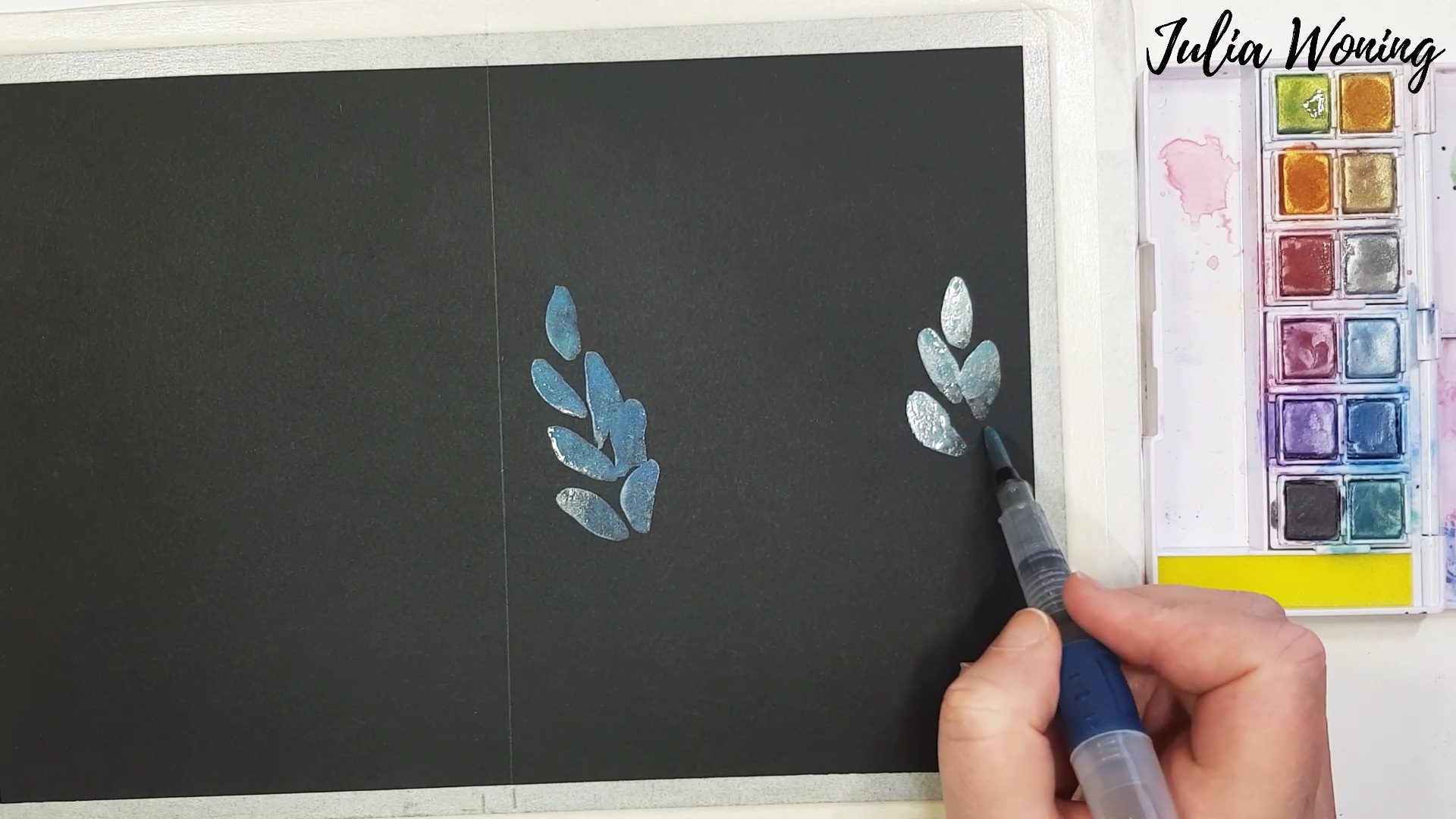 First I put some water on the Metallic Paint pans so that they dissolve better when I start taking a colour with my brushes. I'm using the Push Button Medium Tip Waterbrush from Derwent to work with. At first I take the blue colours to create some leaves. With the brush I create a leaf by pushing the hairs of the brush on the paper and create a form like a leaf.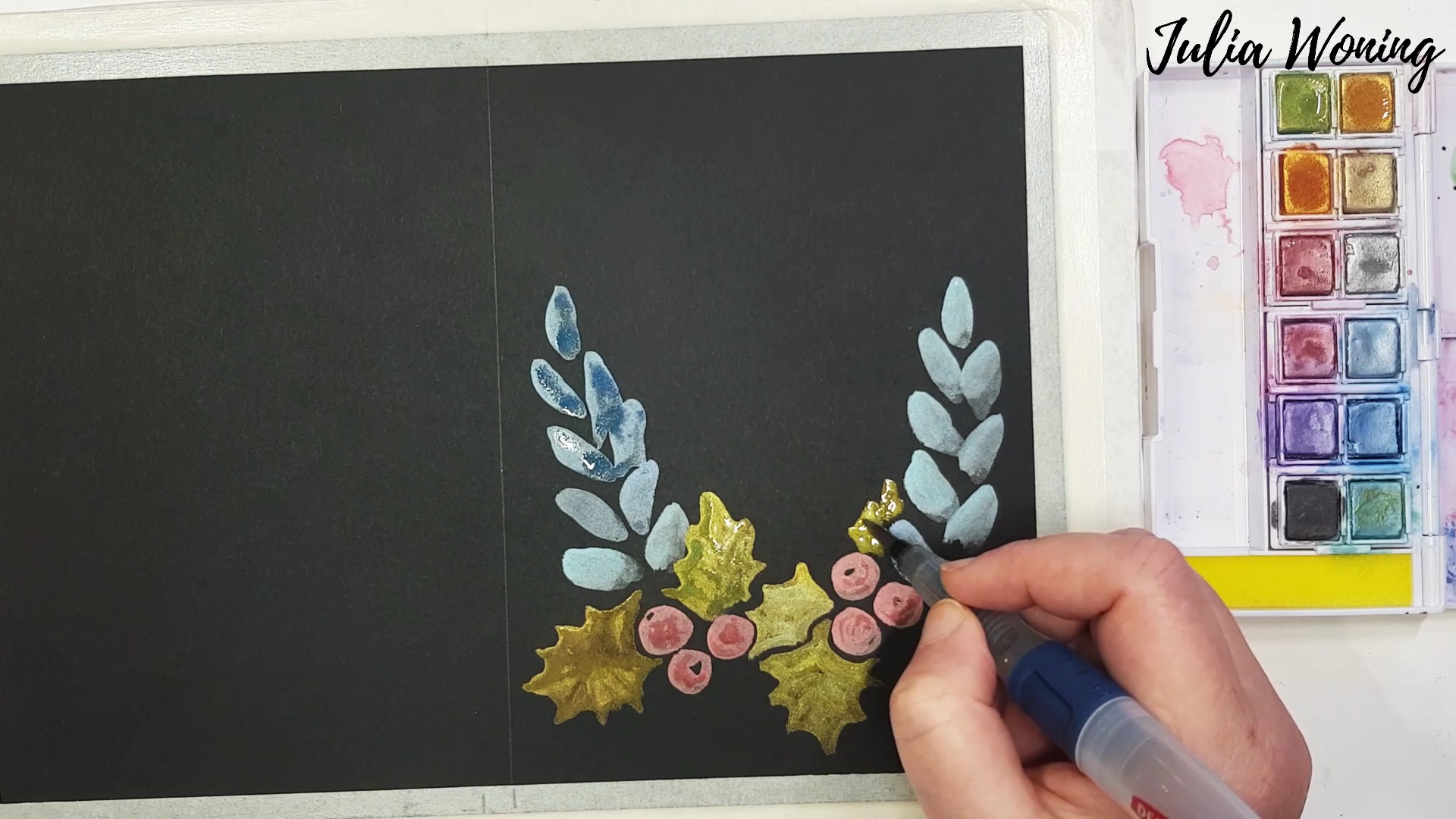 Then I will create a holly leaf with the green colour. Instead of single brush strokes, I connect the brush strokes with each other and at the end of the leaves, I created the points of the holly leaves. Then add some berries and then again holly leaves to create holly sprigs.
Be careful that the green and red don't touch each other because the colours would mix and that's not what we want.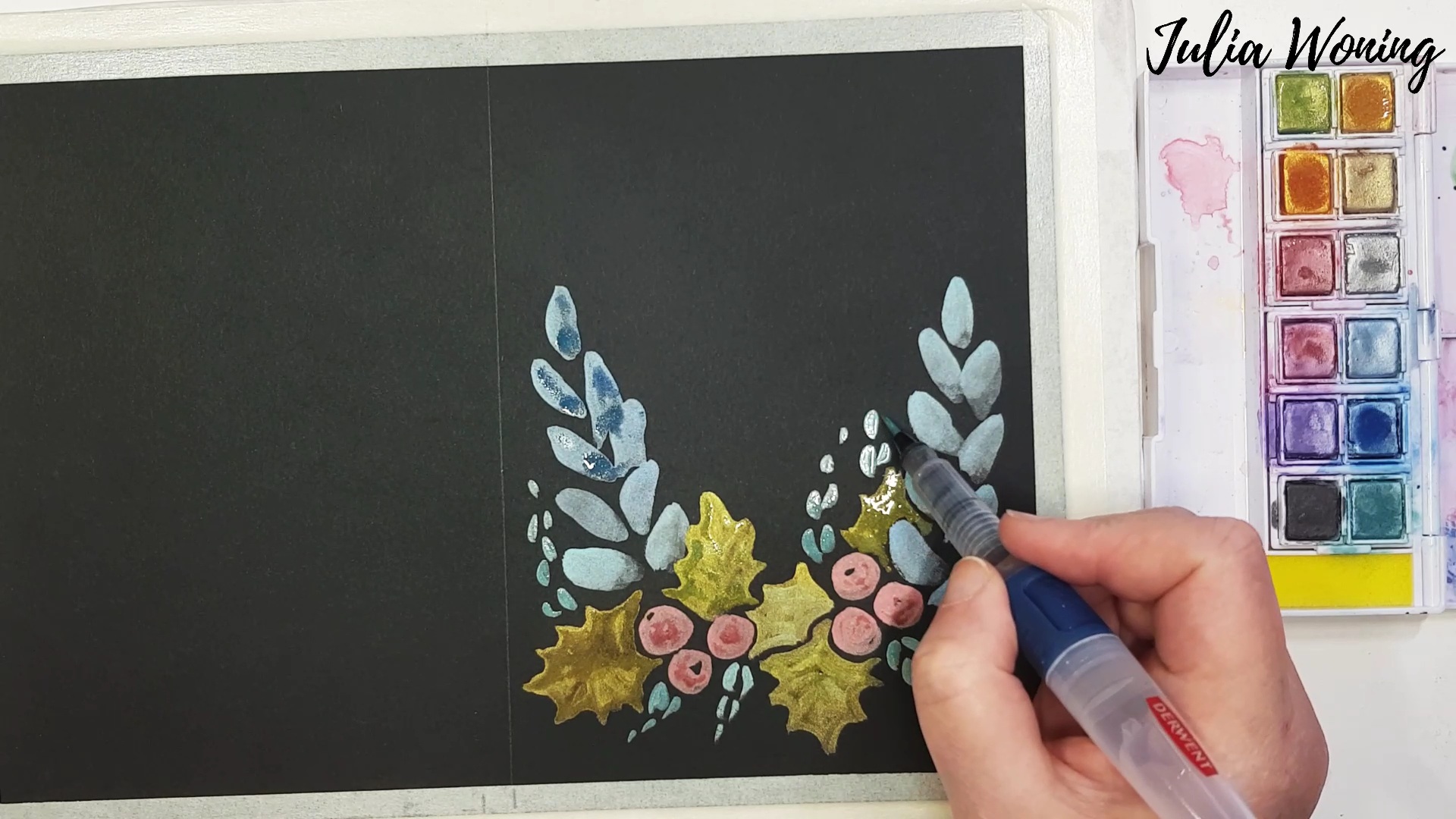 Then add some small leaves with a smaller sized waterbrush.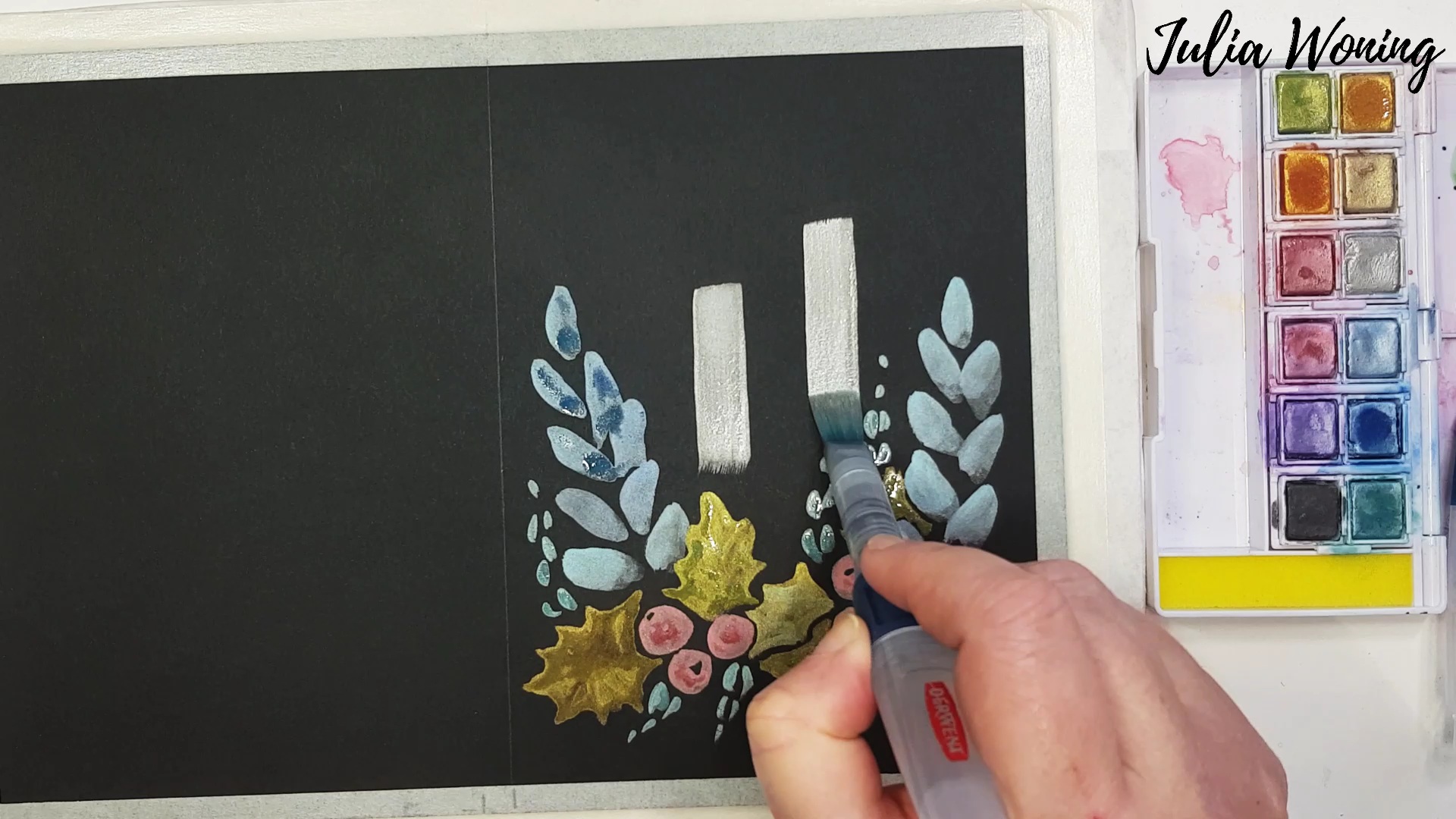 Then add the candles with the biggest chisel tip waterbrush. Almost with one stroke I lay down the candles. Then some wax drops at the side of the candles. Add the flame with the gold.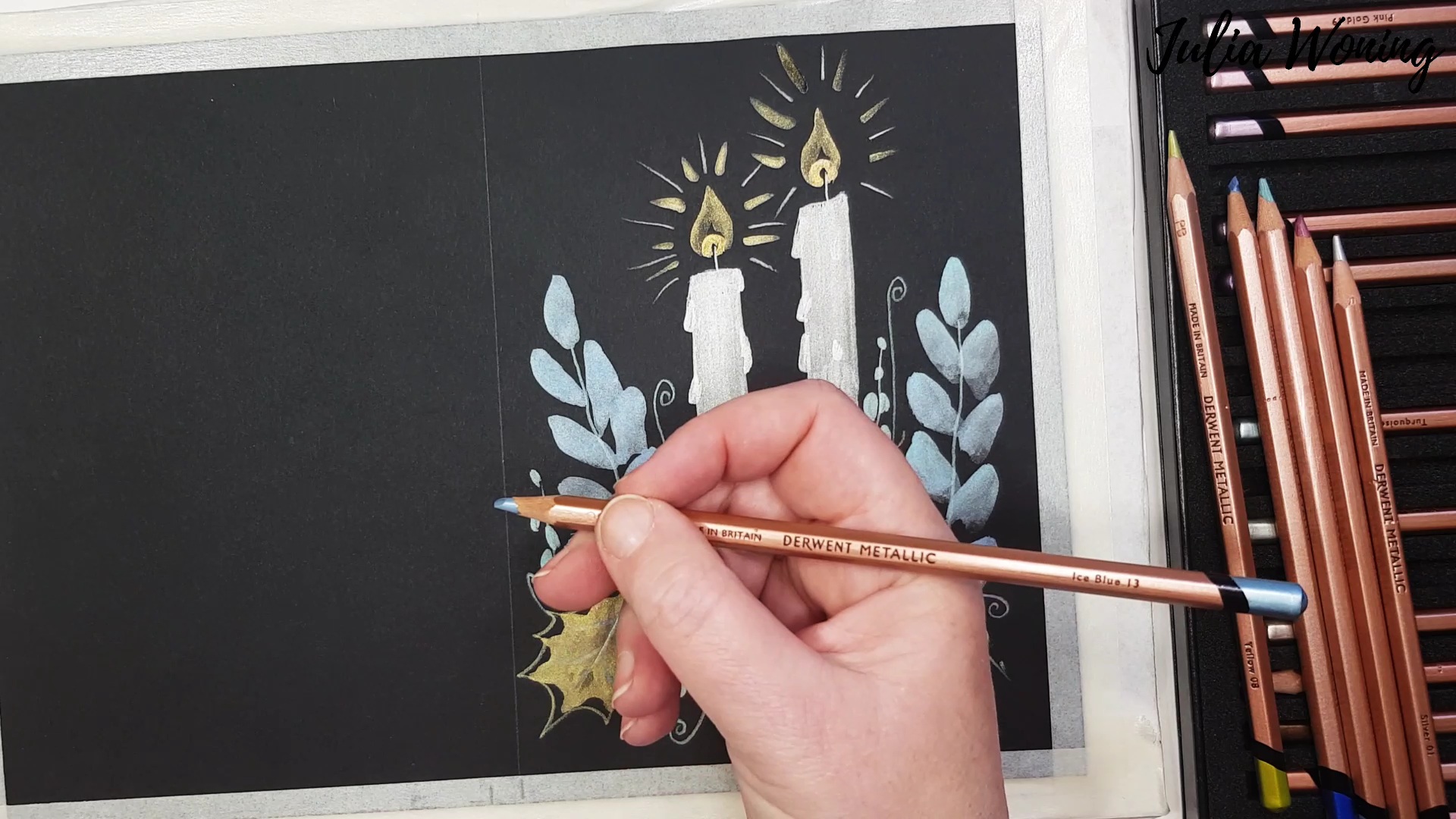 When the paint has dried, add some extra lines with the Derwent Metallic pencils, to create an illustration atmosphere.
And here is the final result.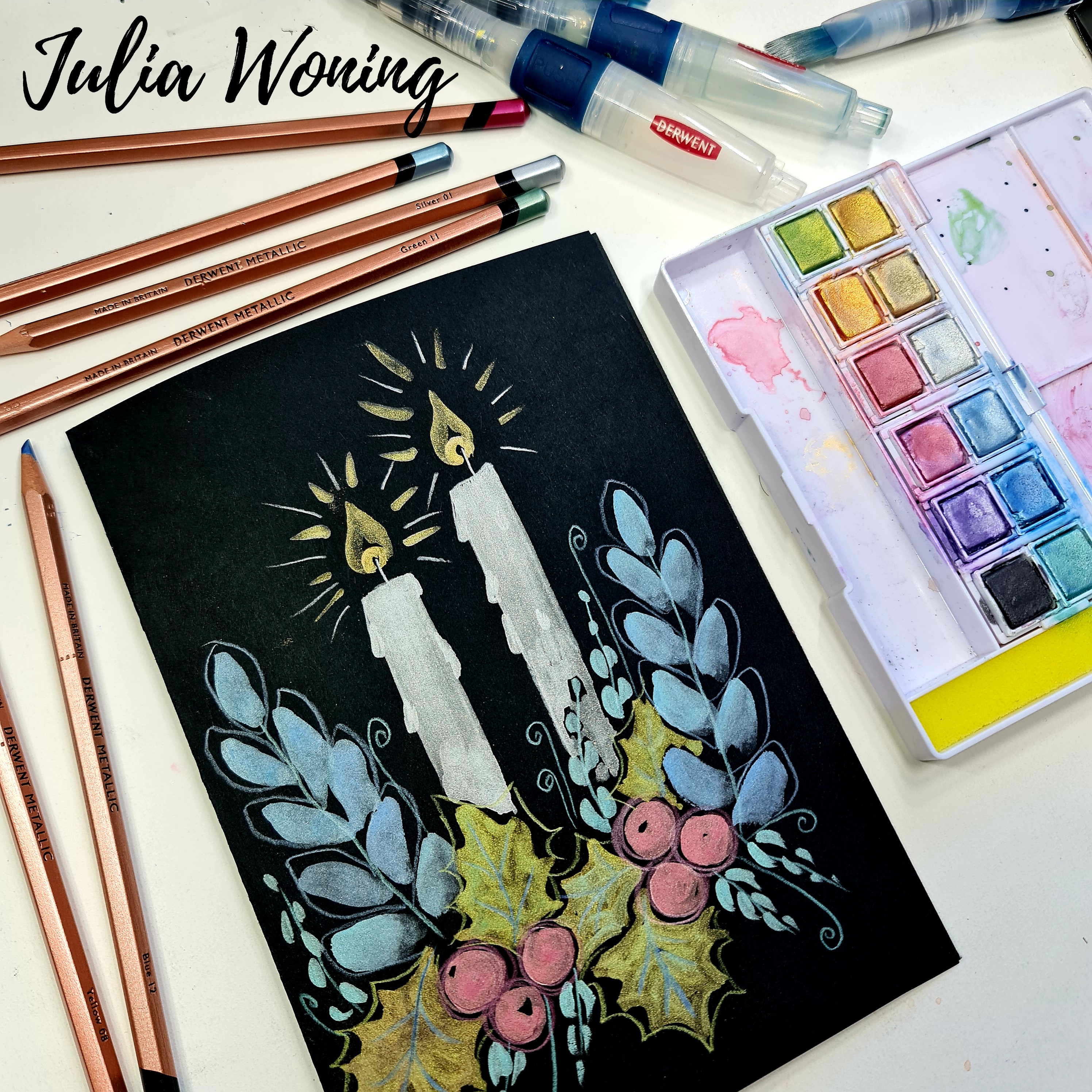 Watch the full tutorial video here.
Good luck with practising with the Derwent Metallic Paint Pan Set and the Metallic Pencils and enjoy creating – there's always time to add a bit of colour to your life! Merry Christmas.
Thanks to Julia Woning for creating this fantastic piece and video for us!
You can discover her work on her website, Facebook, Instagram or YouTube.
Inspired by Julia's work? You can grab your own Metallic Paint Pan Set here.
Interested in the NEW Derwent Push Button Waterbrushes Julia is using, shop for them here.