Vibrant, blendable colour with a smooth laydown.
Derwent Chromaflow pencils have been formulated with rich pigments to deliver a bold, vibrant laydown. Premium core strength pencils that handle pressure when sharpening and in use. Enjoy consistent, reliable quality, every time.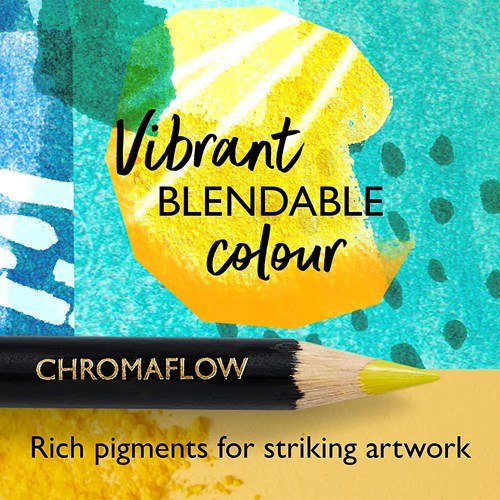 VIBRANT, BLENDABLE COLOUR: A bold palette includes a wide spectrum of rich, highly-pigmented colours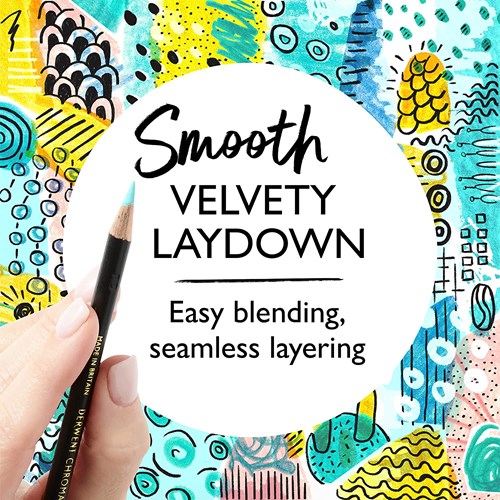 UNMATCHED CONSISTENCY: Chromaflow Colour Pencils deliver a smooth colour laydown, making blending, layering, and shading easier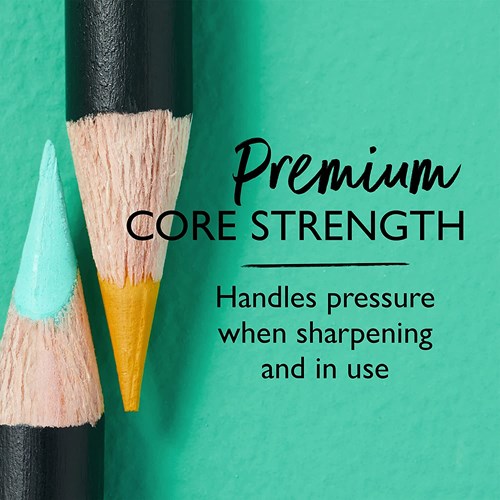 STURDY & STRONG: Inferior pencils can break, damaging artwork, but the premium core strength of Chromaflow Colour Pencils can handle pressure when sharpening and in use.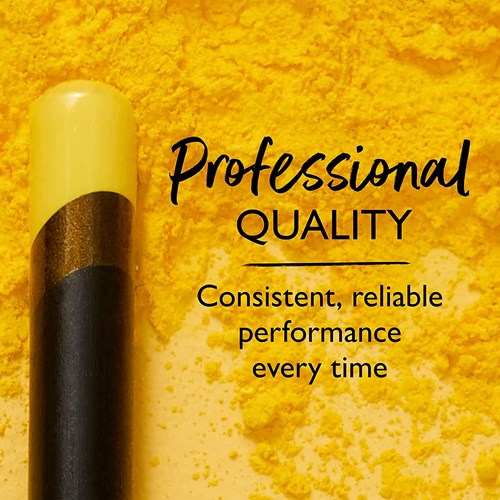 PROFESSIONAL QUALITY: For artists everywhere, Chromaflow Colour Pencils are a reflection of Derwent heritage, and each pencil is inspected to meet the highest standards.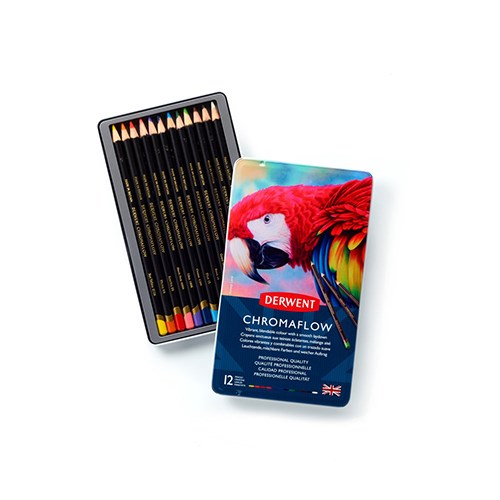 12 Pencil Set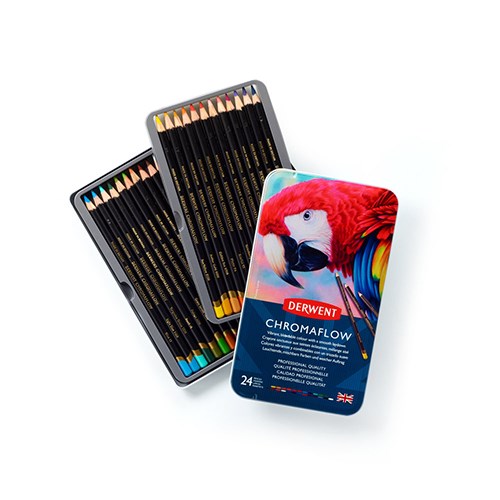 24 Pencil Set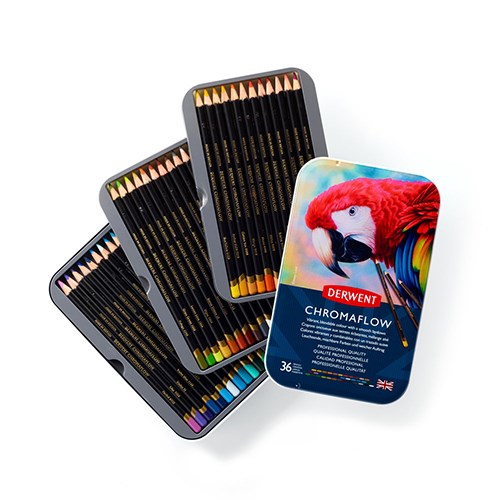 36 Pencil Set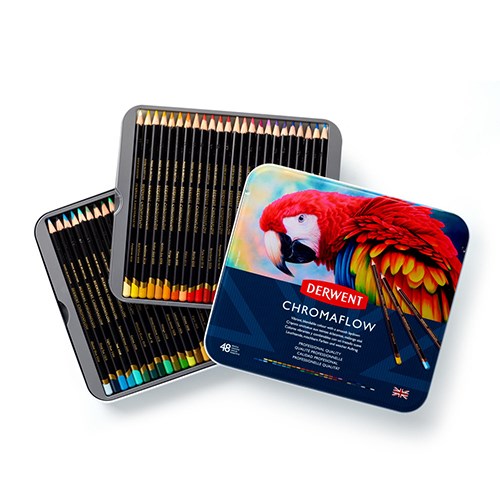 48 Pencil Set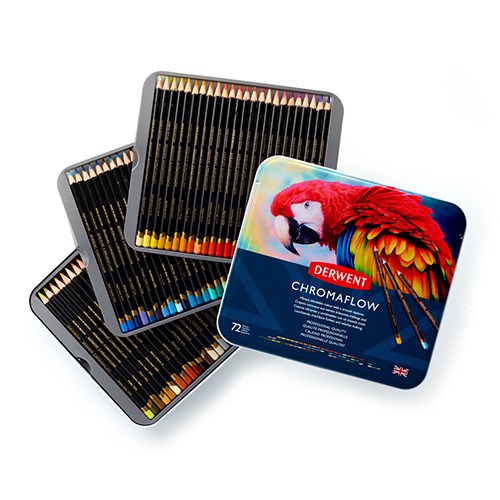 72 Pencil Set