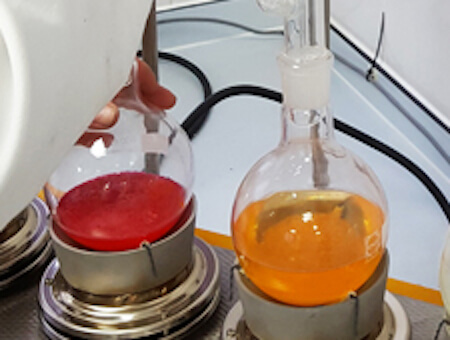 Non-toxic Paints
Ever since the 1960s we have been committed to using non-hazardous materials and excluding heavy metals in our products. We test our products using an Atomic Absorption Spectrometer (AAS), which is a spectroanalytical procedure for the quantitative determination of chemical elements using the absorption of optical radiation (light) by free atoms in the gaseous state.
We are constantly looking to improve our working conditions and maintaining our impeccable safety record. We have already introduced water-based paints and are looking to rolling this out at the finishing stage of the production process.
Heavy Metals
Heavy metals, such as cadmium, mercury, and lead, can be harmful. We screen our raw materials using an Atomic Absorption Spectrometer (AAS) in the Derwent Laboratory by our highly trained staff to make absolutely sure they do not contain harmful heavy metals.
One more assurance that the Derwent product you buy complies to stringent safety regulations.